Hello,
we noticed a visual bug with with the caret when we work on remote desktop, if we close the session with an editor opened and then we start the remote desktop again, we notice a little change at the font size or font family of the editor, but the worst thing is that the caret is wrong visualy placed. Once it happens the only solution is to close the application and start it again.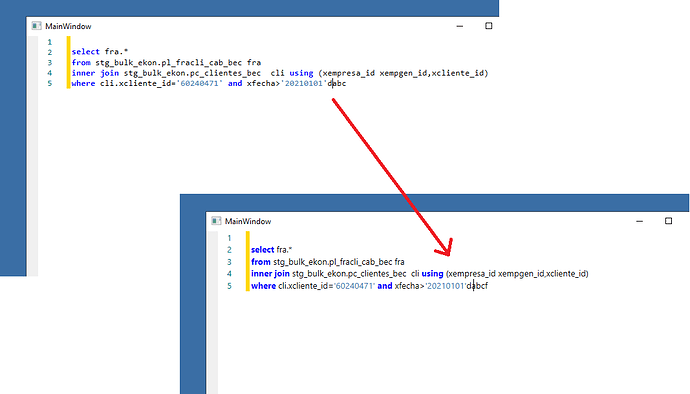 We could also reproduce it without RDP changing Windows user and returning to the initial Windows user.
We noticed this bug some versions before(I think v4, but maybe is happening since we started using the editor…).
I've prepared a simple sample project using v7.1 where you can reproduce the bug. Also here is a video where you can see exactly what I am talking about.
Sample project: https://we.tl/t-zms7elwqgZ
Video: 2021-07-16_09-16-33
Regards,
Sergio.